If your telephone bill arrives in a pretty green envelope, it's not because the phone company is trying out a new 'look' -- it's because you forgot to pay last month.
And speaking of green, wouldn't Greenpeace be excited to see my latest grocery store find: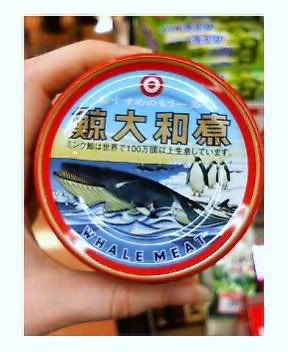 On sale for only 208 yen a can!
The side view is even better: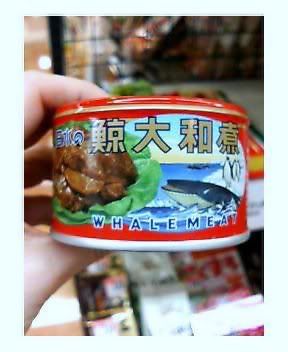 Who knew whale meat looked so much like Alpo...