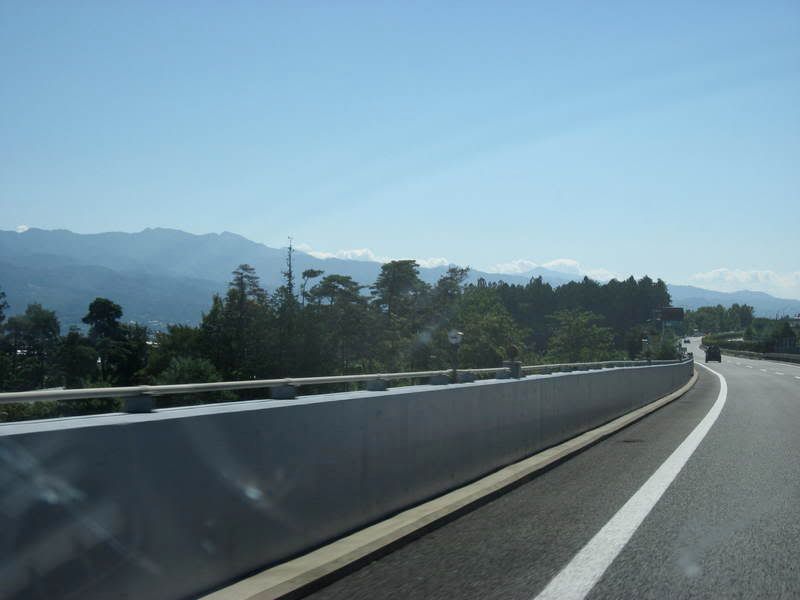 Over the weekend Sara and I took a short road trip from Tokyo to Osaka. I think we both expected it to be a bigger undertaking than it actually was: that we'd have some amusing mishap or grand adventure we could talk about back at work on Tuesday; a 'Mr. Toad's Wild Ride' across Honshu, as my mother put it. We'd stopped by the base first -- where I couldn't believe how in my element I felt, leading my two colleagues confidently around the commissary and exchange -- so her tiny car was packed with groceries and Halloween pumpkins. We followed the highway around Mt. Fuji and past the 'Japanese Alps', stopped at a little mountain town to eat lunch and buy
omiyage
for the office, sang along to an '80s mix CD... and that was all, really. 8 or so hours later, and we were home in Osaka. Very pleasant, but hardly the stuff of drama.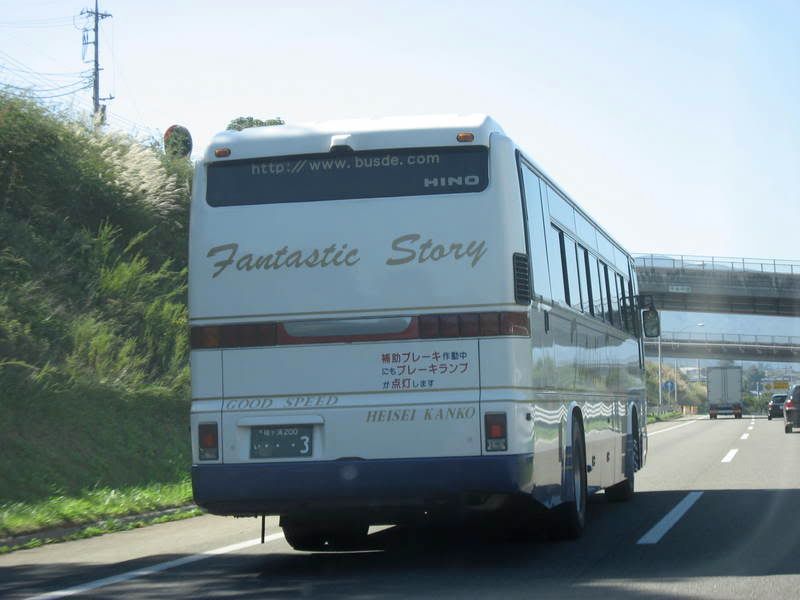 It surprises me how much of life is like that. You get onboard expecting a 'Fantastic Story', when all you're really getting is a bus ride. But why should trying to remember the words to Toto's "Africa" while playing with the car's navigation system be any less fantastic than a flat tire or a narrowly escaped car wreck? I'm not going for profundity here -- I was just thinking about the importance of little things. Back in the office on Tuesday, everyone wanted to know 'How was the trip?' "Good," I told them. "Nothing big happened."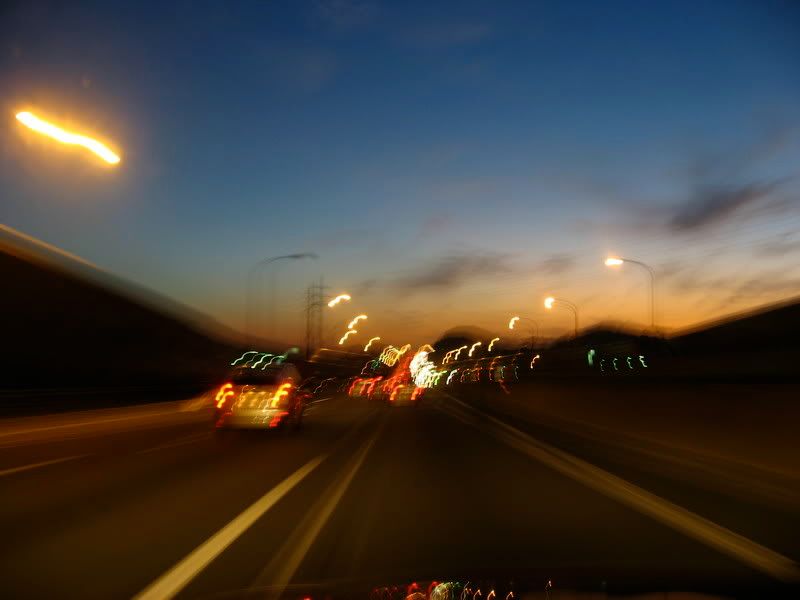 And that's really alright.