...this guy starts looking kinda hot.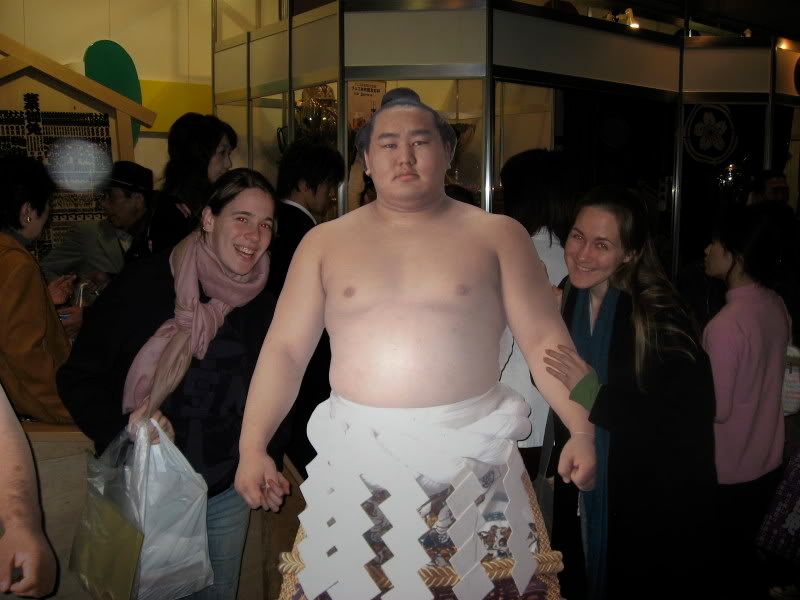 Isn't sumo weird? Japan -- a country of small, thin, relatively prudish people, trained to believe that no one person should really stand out over any other -- chooses beefy, near-naked men fighting it out for top prize in thrill-inducing bouts of showmanship as its national sport. I'm not complaining! The
history of sumo
is fascinating. But rather than bore you with a lecture, let me just show you this:
For the record, that's not me screaming. It's my sister.